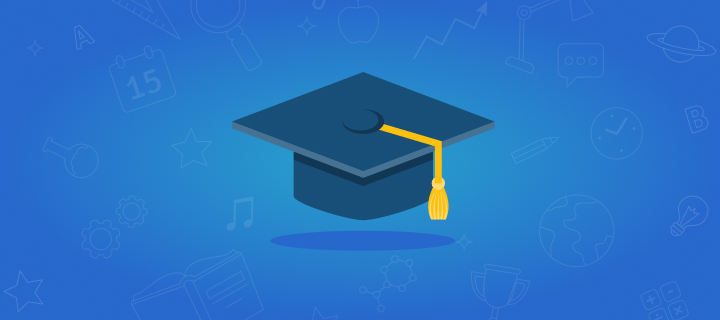 Most of the writing appointments have the same purpose: to check the student's skills and knowledge. Yet some should also develop the way of thinking. Critical essay is among such papers. Students have to Write My Essay Paper very often and this type of paper helps them to analyze different facts better.
Nonetheless, many students can't cope with writing critical essays since they don't understand the requirements of this type of paper. In this case our writers shared some recommendations for writing a critical essay. 
Critical Essay Writing Purpose
Critical essays require an author to analyze and evaluate somebody's work, such as a movie, a book, etc. In the long run, a student must prove that the provided opinion is true. Pay attention to the things that make an essay critical, and you will never confuse it with other types of academic papers:
the project contains a thesis about the main theme of the analyzed work;
the paper explains the author's point of view on particular themes to the readers;
the project describes the tools and techniques that an author applied to send his/her message to the audience;
the paper doesn't contain any judgment as its main aim is an evaluation.
When professors or teachers ask the students to prepare a critical essay, they expect to receive a well-arranged content with a clear argument, as well as precise references for supporting the presented argument. They just want to make sure that the young person has read or watched the source, caught the main idea, and accessed the evidence referred to the main theme. 
Steps on How to Write a Critical Essay
Writing a critical essay will not be such great stress for you if you know each necessary step to craft winning content.  
It's impossible to write critical papers if you don't what the subject is about. For instance, you have to craft an essay on the book. Hence, it is clear that the first thing that you must do is to read it in full size, not a shortened one. While reading the source, pay attention to even the slightest details and make helpful notes. Try to outline the techniques that the writer uses to deliver the main message to the readers. It would be great if you see what grammar constructions, word combinations, and stylistic approaches are mentioned throughout the text. Maybe in this way, you will easier understand what the author wanted to tell. Critical reading also supposes that some questions may appear in your head. Write to them as well. 
Arrange all your thoughts
After reading the source, you need to outline the main theme and find arguments that prove it. This makes this piece of content similar or different to other works that focus on the same message. Brainstorm for coming up with everything that you think, already know, and what you feel towards a particular topic. Maybe you have some ideas or associations with a discussed source. Put all your thoughts on the paper and try to organize them. For instance, create groups and see what aspect you need to search for more. Sometimes it is necessary to do additional research and analyze a related article to understand the topic better. 
Every critical essay must have a thesis for one sentence but two parts that are a claim and accurate details that sustain it. Think of the information that you got from the main and additional resources, and come up with a thesis that will demonstrate the main direction of your essay. 
The next step of how to write a critical essay is creating an outline. It is essential both for successfully organizing your ideas and keeping the main purpose of the paper in your mind. Think about what information you are going to add to a particular paragraph and how to make the transition from one paragraph to another one smoother. 
When the outline is ready, it is high time to start to write at last. Keep all professor's requirements in mind, adhere to formal style, and keep an eye on the transition words. Emphasize crucial elements and access the main claim with the evidence. 
Check and improve the quality
Note that this is the last step of creating a winning content, but it is not less important. First of all, rest a little bit after writing a paper. It will help you notice more mistakes if they are present in your work. Also, you can use online tools to check the quality of the project and identify the mistakes. Additionally, ask friends, relatives, or parents to look through your piece of content. A fresh view is always helpful when it comes to the necessity to increase the quality of the paper and correct spelling, grammar, or punctual errors. 
Tips on Writing a Critical Essay
Creating a good critical essay is more about your skills than expertise. These tips will assist you in writing a winning content even if it is the first time you are trying to work on such type of academic project:
Try smart reading. Read a necessary text, analyze its details, and see how the creator is presenting the central message, what weaknesses and strengths the source has, etc.
Search for examples. If you have never written a critical essay before, then you may need to search for examples to see how the structure looks and what writing style is used. 
Start writing beforehand. When a person has not enough expertise and experience in creating critical essays, he/she may postpone starting it until the last minute. Yet it is a bad idea since you will need to research the source, introduce the thesis, and do plenty of other things to come up with winning content.  
Mind to present the creator and the name of the work. Avoid using "I think," "To my mind," and other stuff like this.
Be accurate with additional sources. Do not forget to organize all works in a separate reference list, mentioning all publications that you referred to while writing an essay. 
Peculiarities of Critical Essay Structure
Almost all types of essays have the same structure. Critical essay structure doesn't differ from it as well. It includes an introduction, the main body, and a conclusion. The introduction must draw the attention of the readers, present the theme that will be discussed in the text, and encourage them to keep reading. All in all, it must include the name of the work and the author, present the creator's message, contain a thesis, and some background information for letting the readers understand the content better. The main body is made up of two parts. The first one is the source's summary, while the second one is its interpretation and assessment. Finally, a conclusion comes. Its main idea is to summarize all discussed information in a short form. 
Where to Take Critical Essays Examples?
The Internet is full of critical essays examples that you might come across when deciding to get some inspiration or catch the main idea of creating a winning essay. Unfortunately, not all of them are worth your attention and time since are lack of essential elements. It is better to trust checked portals with long-term experience.
Also, you can keep in mind all tips and steps that have been discussed in this article and see whether a particular piece of content meets all available requirements.
However, if you do not want to waste time and worry about the final result, it is better to consider cooperation with a reliable company and hire professional writers who know critical essay definition and its main peculiarities.
They will come up with a unique, plagiarism-free project that will surely melt your professor's heart. Send a short message "write my critical essay", it's that simple. Hundreds of positive recommendations show that you can easily order a critical essay and do other things while experienced authors are creating the content of your dream.
Need anything written?
College can be tough. Make it easier with our paper writing service