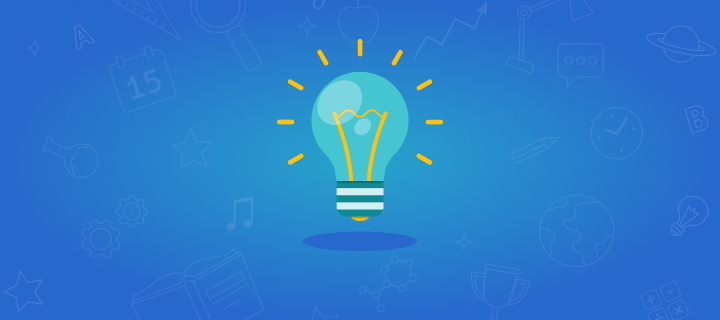 Being a student means not only visiting cool parties and meet friends; it means a lot of hard and usually boring work. At the ending of each term, a young person has to create at least one research paper. For most students, it is stressful and challenging. If you do not know what a research paper is, its main peculiarities, and the approaches you need to apply to achieve the purpose, then go on reading and discover how to write an effective research paper that will please your professor and will help you pass the course successfully. 
A research paper is one of the most common academic papers that presents information that has gone through in-depth research. If you ask the students whether creating this project is challenging, most of them will respond positively. It is not a reason to give up and forget about a good grade. Like any other paper, it requires practice. Soon, you will create astonishing content and organize it properly if you try to use efficient research paper writing tips. It will be great if you prepare some things to make this article more effective:
index card;
various colored highlighters (two or more);
silent working conditions;
note paper.
If you have all of this just in front of you, then keep reading to find out tips on writing a research paper. 
Top Tips on Writing a Research Paper
Choose the topic properly
If you are allowed to choose the topic on your own, then you surely should take benefit from it. Select the theme that you are interested in or you are curious about. When a person writes about things that are close to him/her, it makes the author motivated and inspired. As a result, awesome ideas are appearing in the head and working out together well. Avoid choosing the topics that you can't fully understand and hence will not be able to reveal well. 
Perform in-depth research
In case you are eager to perform top-quality research, it is better to visit a local library. It is full of different books, journals, publications, and other resources that may be a great help to you. Select a silent, comfortable place where nobody can disturb you. A card catalog and librarians will also help achieve a necessary purpose quicker. Unfortunately, not all students give preference to the libraries and try to find suitable information online, thinking that libraries are out-of-date. Luckily, most of them have both online and physical catalogs and a variety of resources that guarantee to find essential data several times quicker as if you do it within your home on a favorite laptop. 
Just as it has been mentioned above, colorful highlighters will help you keep all important information close at hand and do not miss any essential detail. It is one of the popular tips for writing a research paper. You might have been in situations when plenty of resources make the process of creating a research paper more difficult. To avoid such cases and save your time, it is recommended to highlight all vital data like a year of publication, author's name, etc. Once you try to do it further, you will be able to save even more time by taking the right notes. 
After performing in-depth research, you can start brainstorming the outline. It doesn't mean that you need to place the whole paper idea into sentences. It is just a way to understand where is the beginning, main body, and the concluding parts of your future project. A successful outline is what makes a good research paper a real treasure. The clear ideas will help to you're your paper a certain shape. 
Having a proper outline, you can try to write the first draft. At this very minute, you need to organize all information properly and out all ideas into nice sentences. You should arrange them into paragraphs and breathe life into people and events so that you can read the text and check what you have and what else needed to be done. For instance, you may see that your content is lack of information, and you must perform some extra research. The first draft is an excellent chance to take one more chance to do your research paper worth the highest grade. 
Attentive proofreading is one of the main research paper tips. You shouldn't do it at once, but have some time to fresh your mind. You may come back to it later as postponing checkup will help you see more mistakes if they exist. Make sure that the paper doesn't have grammar, punctual, or spelling errors. There are plenty of online tools that may help you improve the quality of a project. Also, it would be great if some of your friends or relatives can read the paper and give you recommendations for improving its quality. As practice shows, people who are not involved in crafting content can look at it from another angle and identify its strong and weak sides. 
In the long run, it is high time to start writing the final version of the research paper. Of course, it is not a fully functional book, but you should prepare an introduction, main body, and conclusion in which all thoughts are developing smoothly and interact with each other naturally. Make sure that the paper doesn't contain any mistakes and include all important information. If you feel it necessary, read the paper several times until you are fully satisfied with the project quality. After all, remember that it is not only a question of your grade but your reputation as well. 
Organization Is Crucial
The tips may become a great source of inspiration for a student who is eager to impress the professor with a unique, top-quality assignment. But you should make sure that the entire process of crafting a research project is organized well, without any chance to miss some important detail or fact. Keep to a strict sequence of writing a paper, and do not jump from one point to another one. For instance, it is a bad idea to create the final version of the paper without trying to organize all thoughts and ideas into the first draft before. Do not forget to include all sources that you have used in a bibliography. Otherwise, you may be accused of plagiarism issues that, of course, is not great for your reputation. If you do not know how to format your bibliography, take some time, and search for basic rules and requirements. For instance, online resources also must be mentioned on a reference page. 
How to Write an Effective Research Paper With Minimal Efforts?
It happens that a student does not understand research tips completely and feels lost in all those requirements that a professor states. If you are just in such a situation, then you may consider approaching a professional writing service. Write My Essay Paper stands out of the crowd due to the numerous advantages that we provide our clients with. We have low prices in comparison to the competitors so that every young person, even with a modest budget, can afford to order custom research papers creating which experienced authors follow every tip from the list above.
Our company has a reliable support system that is available round the clock and ready to provide you with top-quality assistance on your particular issue. If you do not want to waste time, efforts, nerves, or risk your reputation, send your "write my research paper" request now and get astonishing content just before a required deadline. We have already helped dozens of students and made their life simpler. Their positive reviews are proving that you can fully entrust our team and do things that you are better at while our inspired authors are preparing a boring task instead of you. 
Need anything written?
College can be tough. Make it easier with our paper writing service